When in Rome, do as the Romans do. A tour guide offers clever tips to help you endear yourself to the locals, find the most authentic food, and avoid getting scammed.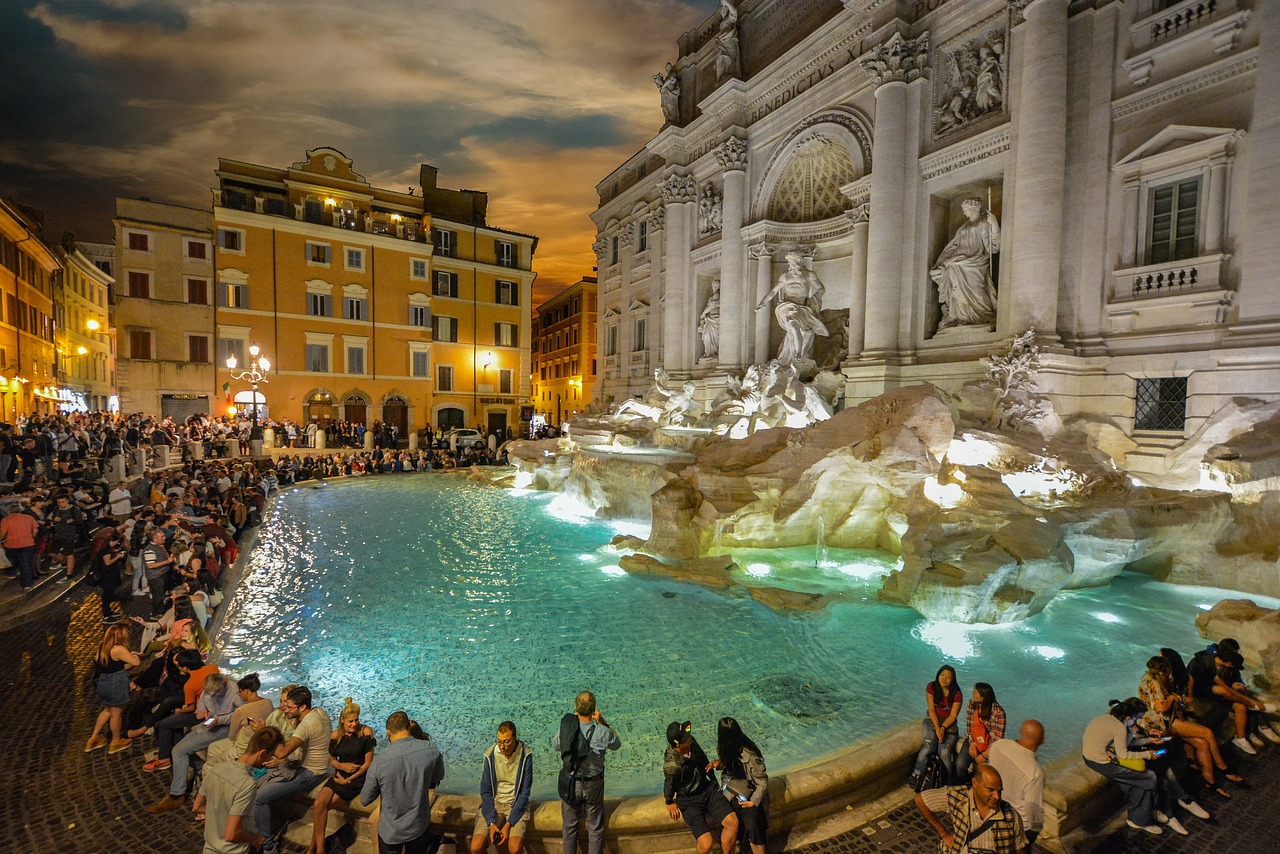 Exploring the ancient ruins and bustling streets of Rome tops millions of travelers' "must do" lists. But let's face it. The Italian capital can be overwhelming. The unfamiliar language, seemingly endless rows of restaurants, and fear of pickpockets and taxi drivers who might take you for a ride in more ways than one may leave even the savviest visitors feeling trepidatious.  
Tour guide Kylie Savage once walked in your shoes. Following a passion for Michelangelo, the Australian ex-pat relocated to Rome several years ago. Today, she's happy to share her hard-won expertise in avoiding potential pitfalls and making the most of Italy's alluring capital.
Read on for Kylie's top ten tips for tourists in Rome.
Eat Like a Local
1. Steer clear of restaurants offering picture menus translated into many languages.
If the menu is written in more than two or three languages, it's not likely to be fresh and seasonal. "A lot of the food will probably come from a can," Savage warns.
2. Avoid any restaurant advertising either a "tourist" menu or a "non-tourist" menu.
"They're both tourist menus," Savage explains.
3. Look for a restaurant where the waiter is actually serving customers, not calling people in from the streets.
If the food and service are good, the staff will be too busy working to approach passers-by.
4. Don't eat anywhere near the Vatican.
"They know they'll never see you again," Savage says, "so there is no real incentive to impress their customers."
5. Try this tip to get your check fast.
Italians take their time over a meal, but you may be anxious to get on with your sightseeing. To receive your bill more quickly, order it with the last item you plan to eat or drink, and ask for the waiter to bring them together. He'll be less likely to forget the check if he serves it with your coffee or dessert.
6. Sidestep gelaterias with hundreds of flavors.
Some of those gooey vats may have been sitting out since the Colosseum was built. Savage suggests sticking to gelaterias offering no more than 20 to 30 varieties, preferably stored under a lid. "Of course, even a bad gelato is still good here," she says. "But no blue…ever!"
Avoid Getting Ripped Off
7. If you want to take a taxi, don't count on hailing one on the street.
Ask your hotel concierge or a waiter at the restaurant where you're dining to arrange one for you." The black and white taxis are the best," Savage says. "They have an ID number typically found on the taxi doors and they will have a sign on top."
8. Be aware of the fare.
All licensed taxis in Rome are metered, so be sure that the driver turns the meter on when you get in the car. One notable exception applies: if you're travelling from Leonardo da Vinci International Airport or Ciampino Airport to a destination within the Aurelian Walls (or from within the Aurelian Walls to one of these airports), the journey is a flat rate.
When you pay the taxi driver, state the amount of the currency that you're giving him. This should avoid any confusion over whether you gave him ten Euros or twenty.
 9. Don't carry a "back"pack.
Rucksacks are great, but wear it on your chest, rather than your back, to deter pickpockets.
Learn a Little Lingo
10. Sprinkle your compliments liberally—and in Italian.
If you only remember three Italian words, make it these: buonissimo (the tastiest), benissimo (the best), and bellissimo (the most beautiful). As Savage attests, "These three important phrases will win you a friend for life."
Now that you know the do's and don'ts, plan your visit to the Italian capital on Busbud! And while you're at it, check out our extensive coverage in Italy.
This post was written by Amy Laughinghouse, a journalist based in London, UK. Read more about Amy's adventures on her website, and follow her on Twitter and Instagram.