Fácil conexión a la API

.

La API de Busbud le permite añadir fácilmente búsqueda de billetes y reservas de autobuses a su sitio o plataforma de viajes. Obtenga acceso a los principales operadores de Europa, América del Norte y América del Sur.

In recent years, we've seen increased interest among our users for low-cost flights, hinting at the need for more budget options on our site. We're excited to add bus tickets and appeal to these value-sensitive consumers.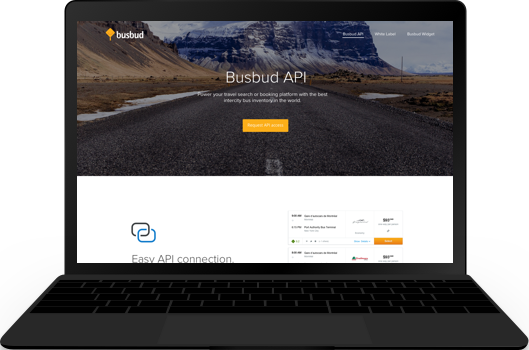 Fiable y eficiente

.

– Fácil de empezar (demo)

– Simple y bien documentada

– El inventario más amplio

– Alta velocidad de búsqueda y mismos resultados que Busbud.com

– Creado con tecnologías web modernas (REST, JSON, etc …)