Book Bus Tickets Worldwide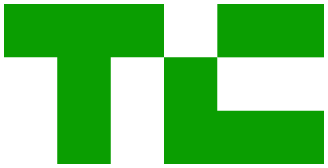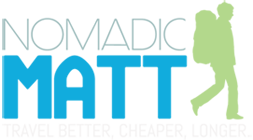 About This Route
New York to Virginia Beach Buses
With Busbud, comparing and booking tickets for a bus from New York to Virginia Beach is a breeze. Browse through an extensive selection of bus fares and bus schedules to find the best deals.
Bus service from New York to Virginia Beach will be provided by the most trusted bus companies.
Discover how much the bus trip from New York to Virginia Beach will cost you. Use our filters and sorting features to find the cheapest bus tickets or luxury buses.
Bus Companies, Stations & Stops
Bus Companies

:

 

Bus service from New York to Virginia Beach is covered by SprinterBus.

 

Find the best tickets while browsing all available SprinterBus New York Virginia Beach fares and schedules on Busbud.

 

Stations & Stops

:

 

Buses leaving from New York to Virginia Beach will depart at 122 Allen St. Bus Stop, 7th Av & W 34th St Bus Stop, Empire Blvd. Bus Stop, Manhattan Bus Stop (31st & 8th), New York Penn Station, Port Authority Bus Terminal, Times Square Bus Stop (by the Subway) or Times Square Bus Stop.

 

 

A bus ride to Virginia Beach will leave you off at Virginia Beach Bus Station.

 
About Bus Travel
Meet and talk to locals at the bus stations while traveling from New York to Virginia Beach.There is no better way to get inside travel information while exploring a new city than to go straight to its people.
Much more than a mere vehicle taking you from New York to Virginia Beach, riding the bus will expose you to some of most stunning panoramas while enroute to your final bus stop.
Taking the bus creates the smallest carbon footprint compared to other modes of transport. Not to mention that buses will allow you to discover scenic gems from New York to Virginia Beach that are otherwise impossible to come by with a plane.
Make a music playlist for your bus ride from New York to Virginia Beach, and enjoy the scenery to tunes from your own personal soundtrack.
The word 'bus' is an abbreviation of 'omnibus" which means 'for all' in Latin as buses were meant to be transportation for everybody.
The average number of passengers on a coach bus is 32 meaning that a bus could replace a minimum of at least 30 cars!
It takes 27 hours to go by bus from Lima to Cusco, one of the craziest bus trips on the world. This route is used daily by locals and backpackers.
The Superbus, created by a Dutch engineer is the world's fastest bus with 250 km/h. Too bad it's only a prototype for now.
About Busbud
Busbud helps you easily search, compare and book intercity bus tickets on a worlwide scale with our comprehensive list of bus routes and schedules.
With several language and currency options available, Busbud seeks to cater to international bus travellers no matter where they are in the world.
Busbud prides itself on its worldwide partnerships. We make it possible for you to buy tickets with its large network of trustworthy bus partners like Greyhound, Megabus, Eurolines, ALSA, iDBUS, National Express and many others.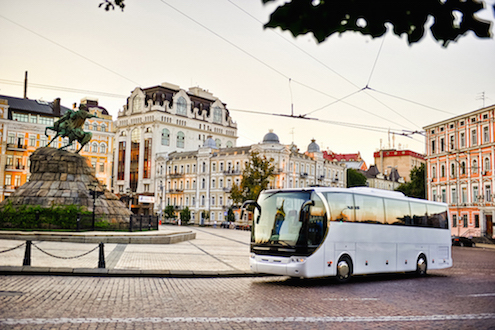 Popular Buses Connecting New York
Popular Buses Connecting Virginia Beach
Popular routes in this country
Top routes Worldwide