Traveling by Bus in the US: Rolling up the East Coast, from Charleston to Boston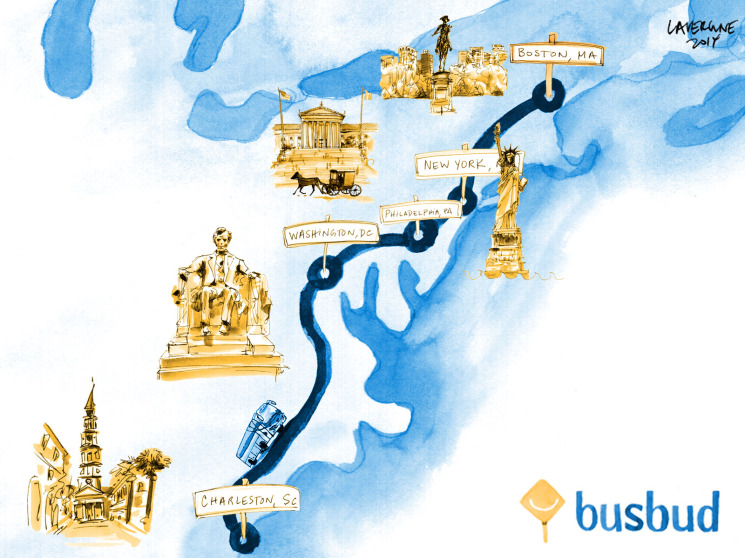 Many travelers dream of taking the Great American Road Trip and traveling the highway from town to town across the United States. How about taking the journey in the form of a cross-country bus trip?
Traveling by bus lets you leave the "how are we getting there" part of the planning to the experts – all you have to do is sit back and enjoy the ride. Companies, like Megabus, have established many routes across the country and are popular with students and budget travelers, while Greyhound, the biggest bus company in the country, has a combination of bus lines that makes it possible to go nearly anywhere.
If you choose to travel from coast to coast, keep in mind the sheer size of the country. Bus rides through the middle of the US can stretch 15 to 20 hours or longer. If you have limited time or patience, it is better to choose one region of the US to explore thoroughly. The following bus trip concentrates on the East Coast of the United States, which is rich in historical and interesting cities.
What are the top visited cities in United States?
Popular bus routes in the USA
Why choose Busbud?
The Best Way To Book Bus Tickets
Busbud helps you easily search, compare and book intercity bus tickets on a worlwide scale with our comprehensive list of bus routes and schedules. With several language and currency options available, Busbud seeks to cater to international bus travellers no matter where they are in the world. With Busbud, you can buy tickets with confidence. We ensure that you make the most out of your bus trip by partnering up with reliable bus companies from all around the world such as Greyhound, Eurolines, ALSA, OUIBUS (BlaBlaBus), National Express and many others.
Your trip, your priorities

Global coverage

24/7 support